Radiance Bi-Gel Serum
30 mL/1.0 FL. OZ.
Regular price

Sale price

$45.00
An everyday Glow Booster cocktail packed with Vitamins to :
Illuminate and revive your skin's natural glow.
Help improve skin tone, texture, and hydration for a healthy-looking and radiant complexion all day long.
93% natural origin.
Vitamin C
Brightening
Niacinamide
Regenerating
Baobab fruit
Nourishing
Myrtle Leaf
Detoxifying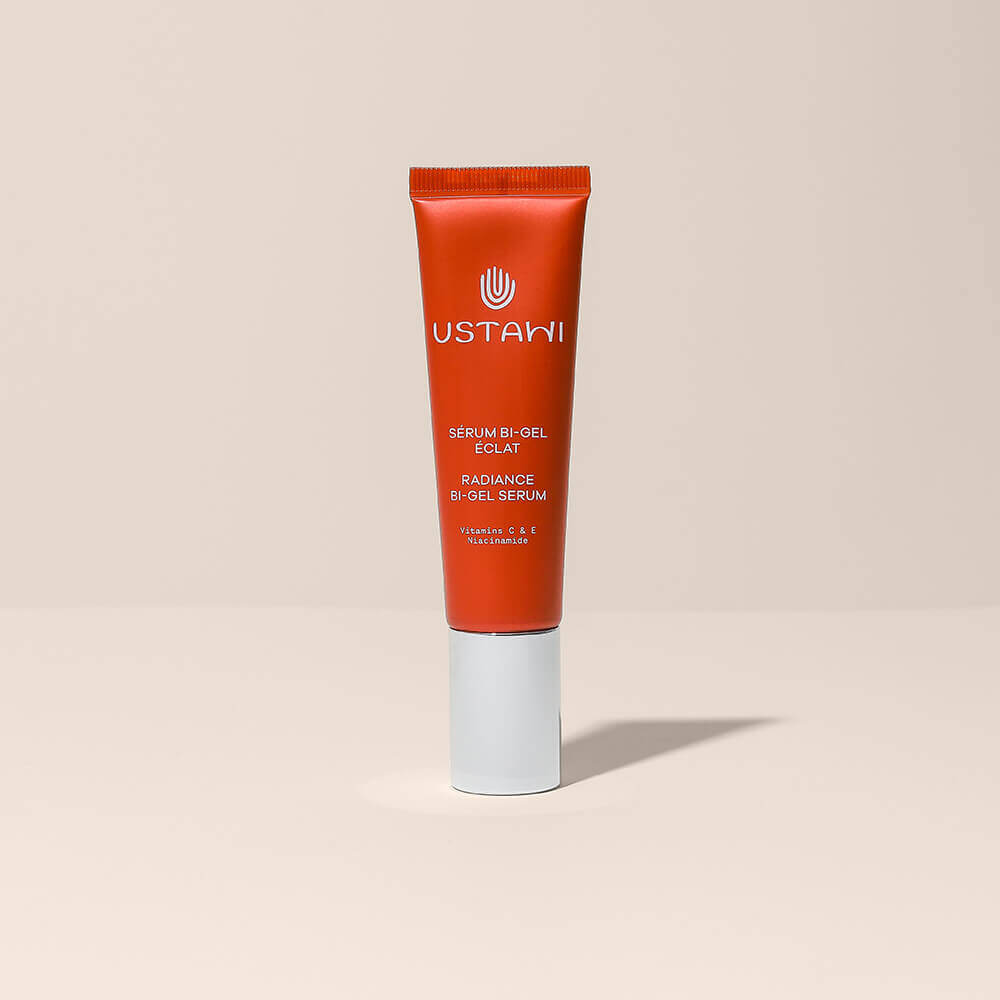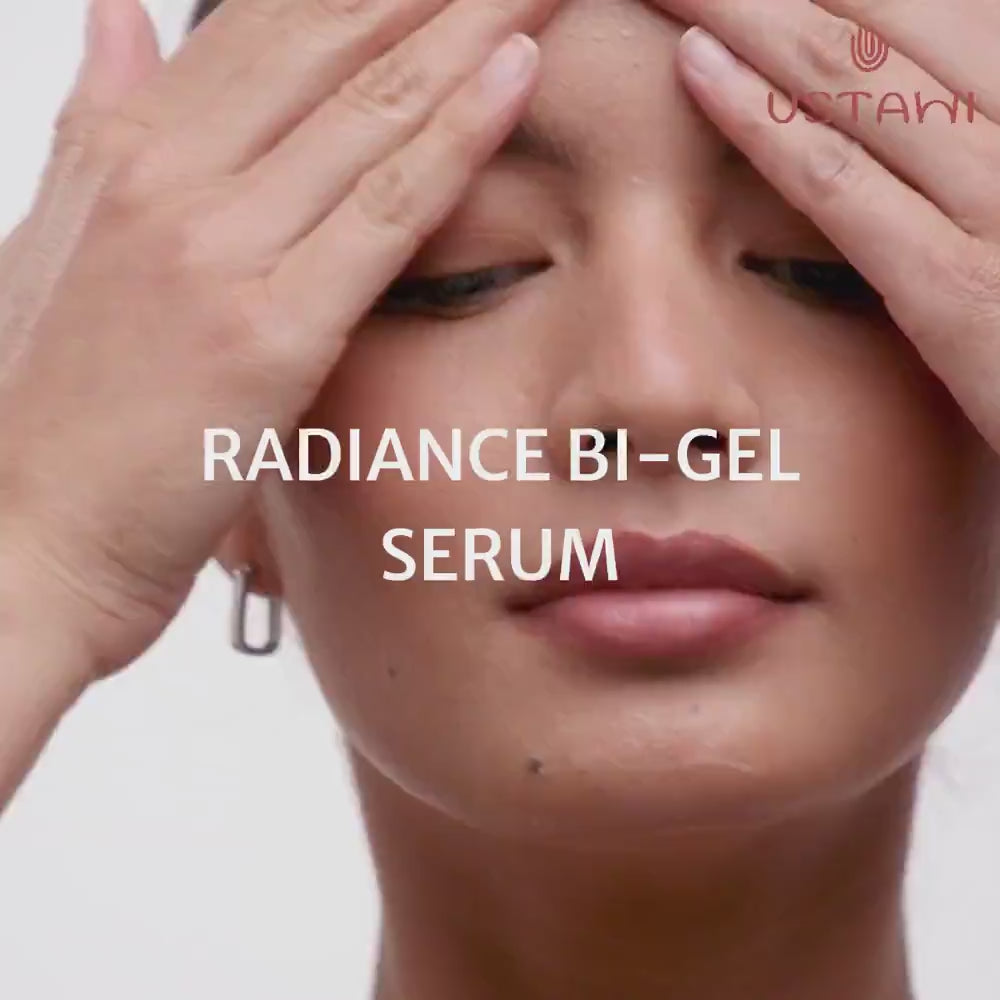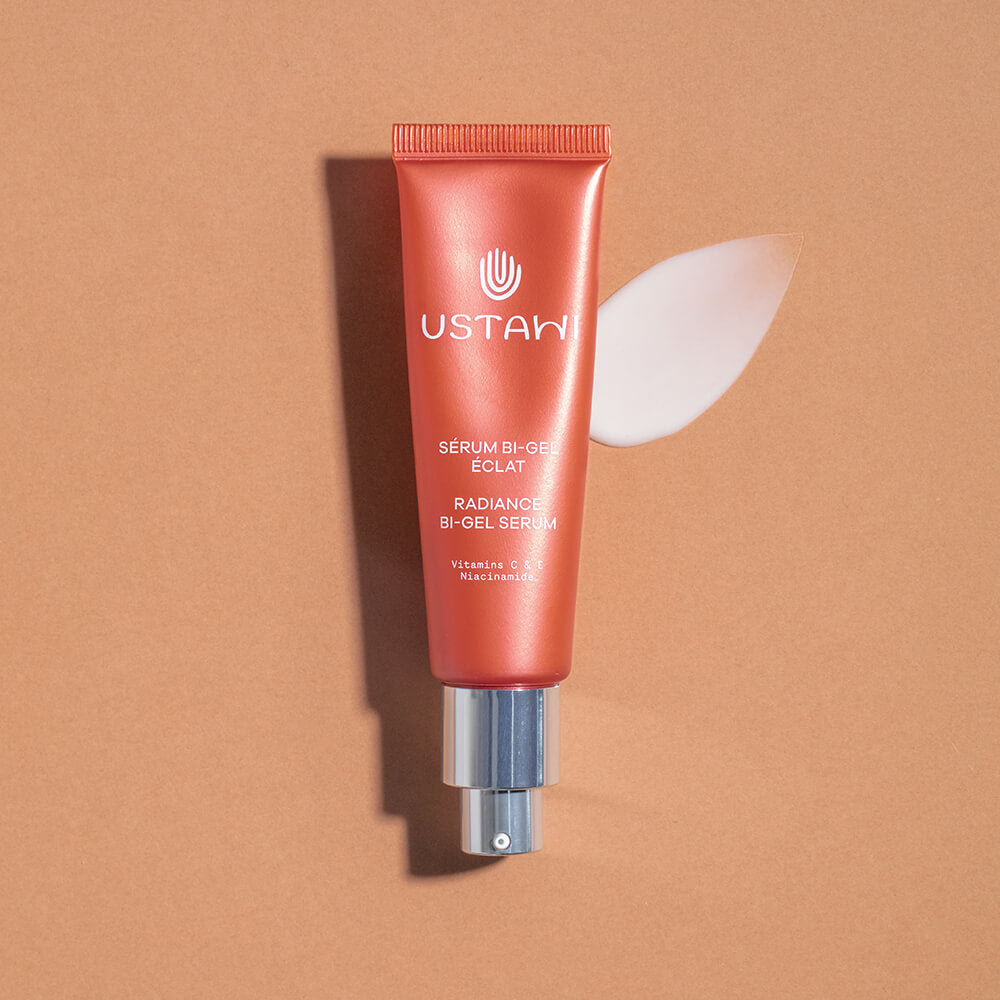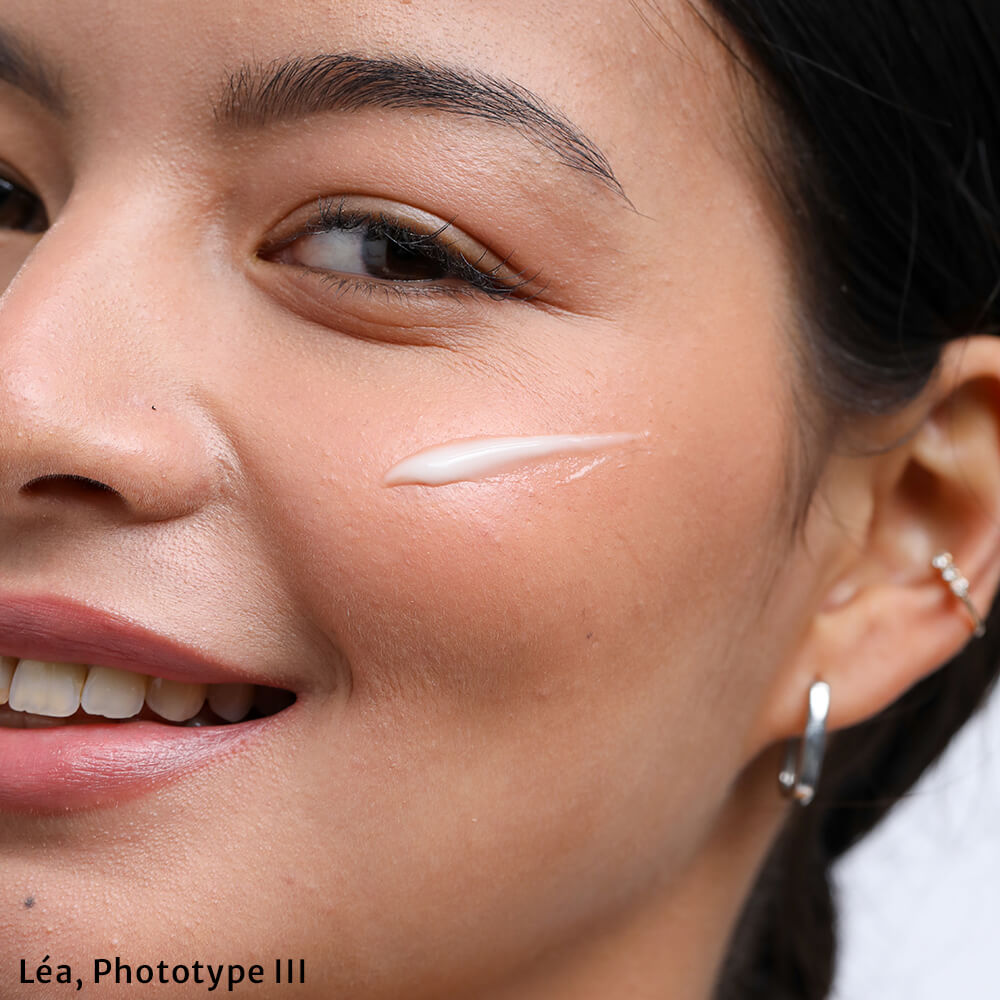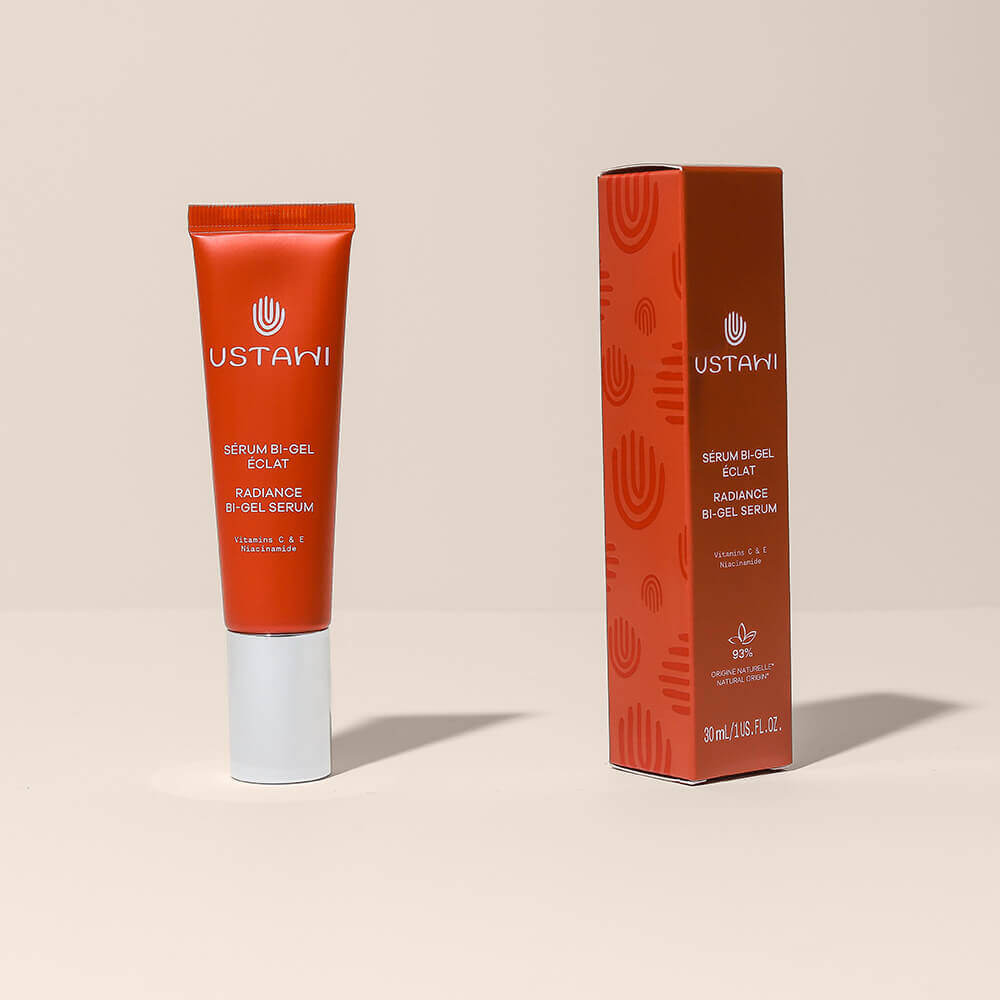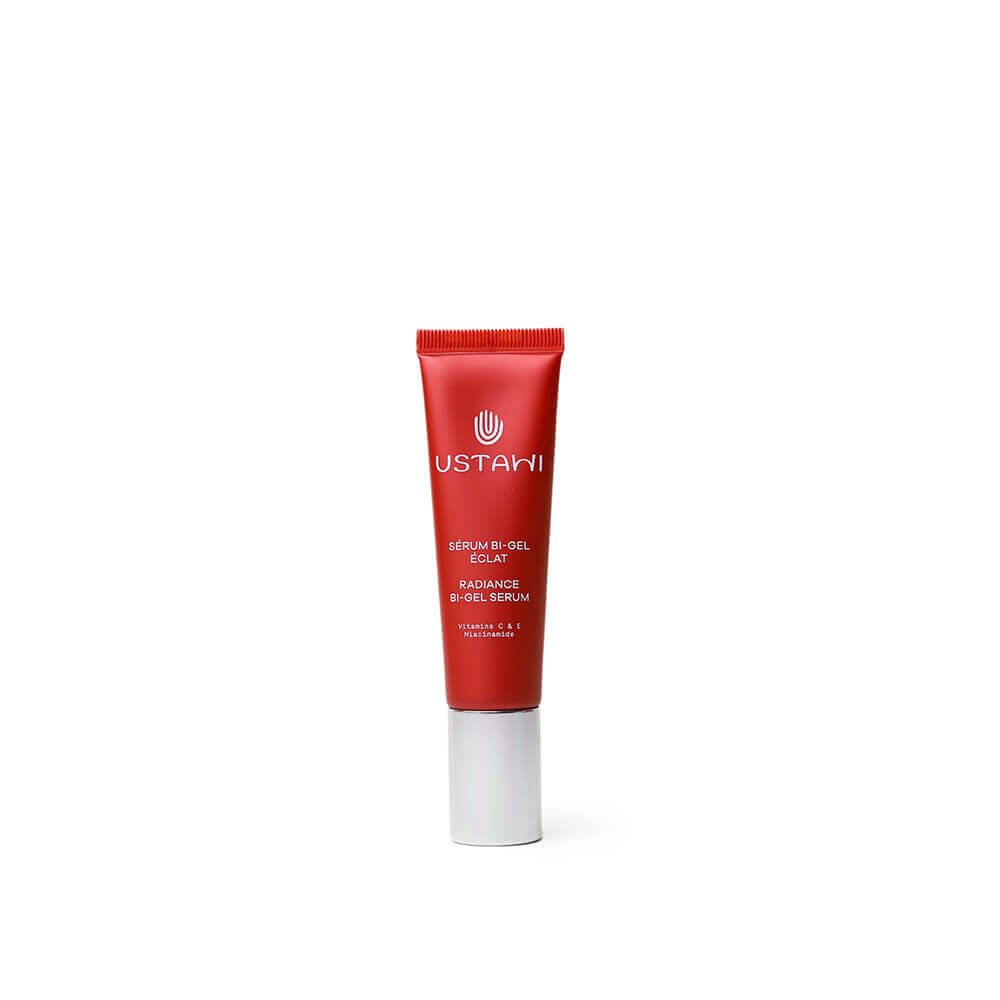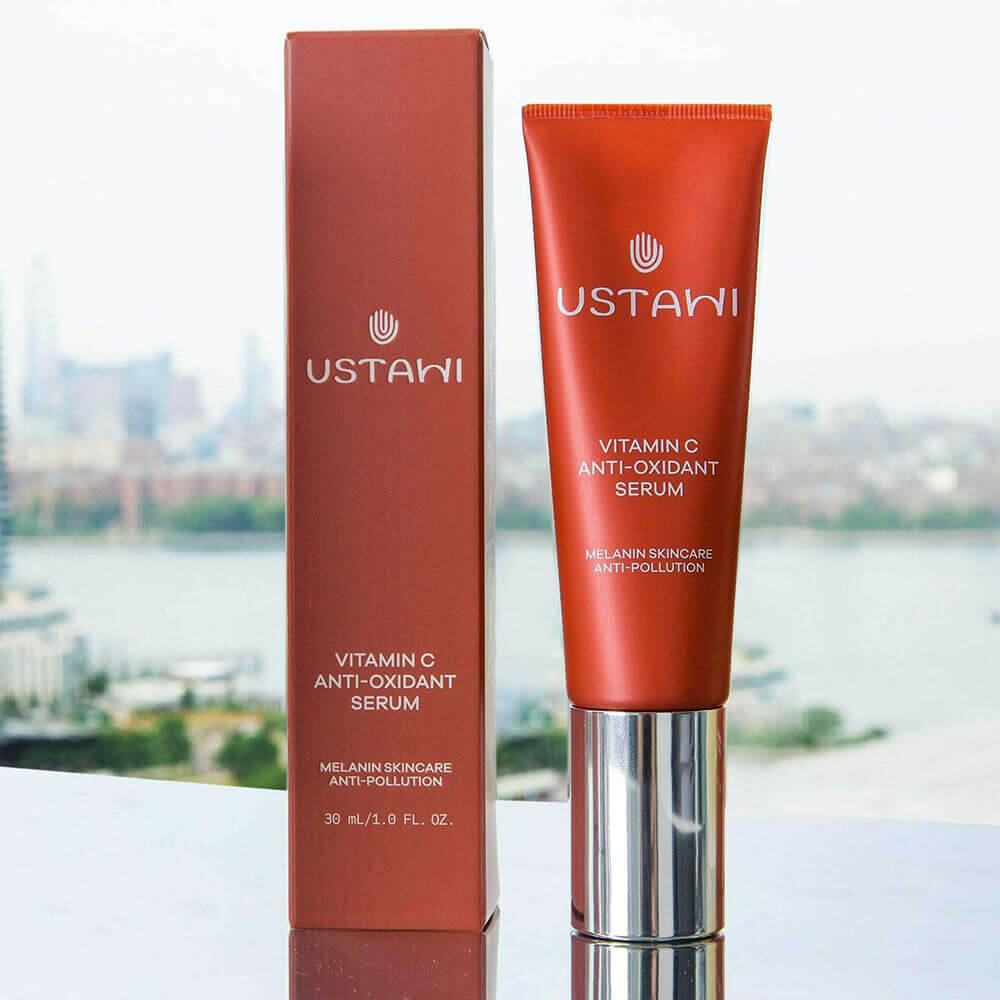 This product is Made in France. Clean. Fragrance-free. Vegan. Yuka rating 100/100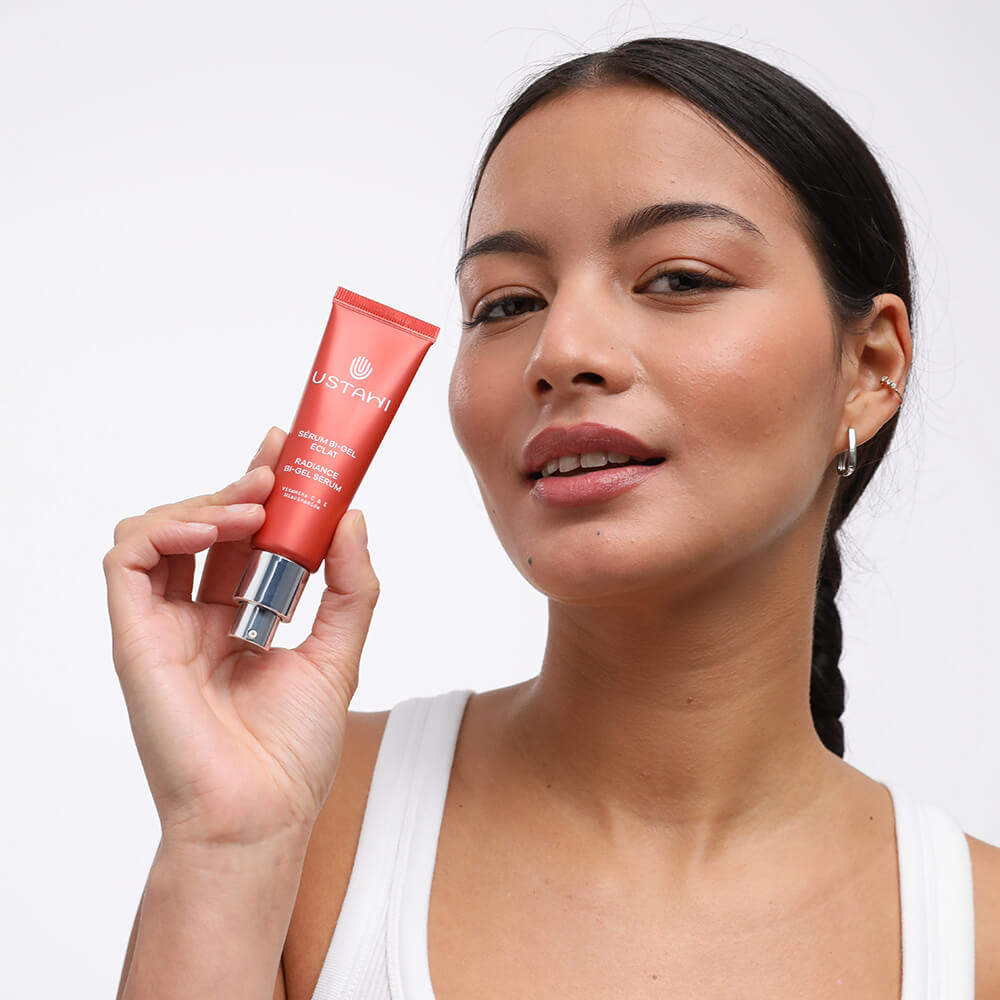 CLINICALLY TESTED
100% satisfaction with improved skin appearance *
+66% hydration after 30 minutes *
94% of customers find that this serum illuminates the complexion and revives the skin's radiance **
* Satisfaction Test, 13 subjects with hydration needs, 70% phototypes IV, V, VI, 30% phototypes I, II, III - 28 days, twice a day. USA
** Corneometer® measurement on 10 volunteers
DIRECTIONS
HOW TO USE ?

Gently massage into clean, dry skin.

Allow to absorb completely before applying moisturizer.

Use twice a day for best results.
HOW DOES IT WORK ?

Make every day brighter! It's not your typical vitamin C serum, as it's a combination of vitamins C, E, and B3. This unique blend delivers gentle yet effective results, reducing irritation while releasing powerful active ingredients at their most effective. The serum also has a special oil-and-water bi-gel texture that feels light and silky on even the most sensitive skin.

This radiance and luminosity of the serum helps brighten the complexion and promotes an even skin tone. It's also packed with antioxidants such as Licorice Root, which brightens the complexion by reducing melanin production.
KEY INGREDIENTS
Our formulas are made with best-in-class ingredients in the optimal concentration.
Vitamin C

Vitamin C is an extraordinary antioxidant that will help neutralize free radicals. Is key to achieving radiant and luminous skin. By reducing melanin production in dark spot areas, Vitamin C helps brighten the complexion and even skin tone.

Niacinamide

Niacinamide is a multi-functional ingredient: It helps increase free fatty acids and ceramide production in order to moisturize the skin and maintain a healthy skin barrier. It also stimulates ceramide synthesis which is the most important natural process of lipid production to fight dry skin.

Baobab Fruit

Baobab Fruit is an African Superfruit. Natural Source of Vitamin C. It captures and fights free radicals, gently detoxifies and nourishes the skin.

Organic Myrtle Leaf

Organic Myrtle leaf protects and detoxifies the cells of the epidermis by increasing the concentration of glutathione, a natural protein with antioxidant action that restores the body's natural defenses.
INCI list

Water, Squalane, Glycerin, Isocetyl Stearate, Propanediol, Niacinamide, Trietlyl Citrate, Dicaprylyl Carbonate, Isostearyl Alcohol, Ascorbyl Glucoside, Butylene Glycol Cocoate, Carbomer, Glucosyl Hesperidin, Hexylresorcinol, Sodium Benzoate, Sodium Hydroxide, Adansonia Digitata Fruit Extract, Levulinic Acid, Xanthan Gum, Tocopherol, Helianthus Annuus (Sunflower) Seed Oil, Epigallocatechin Gallate, Sodium Levulinate, Ethylcellulose, 1,2-Hexanediol, Myrtus Communis Leaf Extract, Glycyrrhiza Glabra (Licorice) Root Extract, Biosaccharide Gum-4
FREQUENTLY ASKED QUESTIONS
WHAT ARE THE BENEFITS OF VITAMIN C?

Vitamin C is a natural antioxidant that protects the skin from free radicals. It prevents skin aging and stimulates cell renewal. Vitamin C blocks melanin production, reducing hyperpigmentation and brightening even the dullest complexion. It's the ideal ally for gray complexions in need of a real boost, on a daily basis or as a treatment.
WHAT IS THE VITAMIN C CONCENTRATION OF THIS PRODUCT?

Our Anti-Oxidant Serum contains Ascorbyl Glucoside, a stable and water-soluble derivative of vitamin C. This ingredient provides brightening effects and helps achieve a long-lasting radiance.
WHAT'S THE DIFFERENCE BETWEEN SERUMS AND CREAMS?

Serums are a concentrated option for skincare. They have a fluid texture and penetrate the skin quickly for faster results.
HOW IS IT USED - UNDER/OVER MOISTURIZER? MIXED WITH OTHER PRODUCTS?

It's best used under creams to moisturize the skin and prepare it for makeup.
HOW LONG CAN I USE THIS PRODUCT?

You can use it as a 3 to 4 week course of treatment for skin problems. You can also use it all year round to restore your skin's radiance.
SHOULD I USE IT IN THE MORNING OR EVENING?

You can use it morning and night without any problem, avoiding the eye contour area.
THIS PRODUCT CONTAINS SQUALENE. IS IT DERIVED FROM ANIMALS?

The squalane we use is a high-purity vegetable squalane derived from olive oil, a renewable resource.
THEY HAVE TRIED AND LOVED IT