A free Ustawi vanity bag with the purchase of this routine
The Ultimate Hyperpigmentation Set
For Normal to Dry Skin
Regular price

$100.00 ($164 value!)

Regular price

Sale price

$100.00
The Full Routine:
CLEAN: Nourishing Cleansing Balm 100 ml / 3.4 fl. oz
PROTECT: Dark Spot Correcting Serum 30 ml / 1.0 fl. oz
MOISTURIZE: Ultra-Nourishing 24h Moisturizer 50 ml / 1.7 fl. oz
TREAT: Detox & Glow 5 in 1 Mask 100 ml / 3.4 fl. oz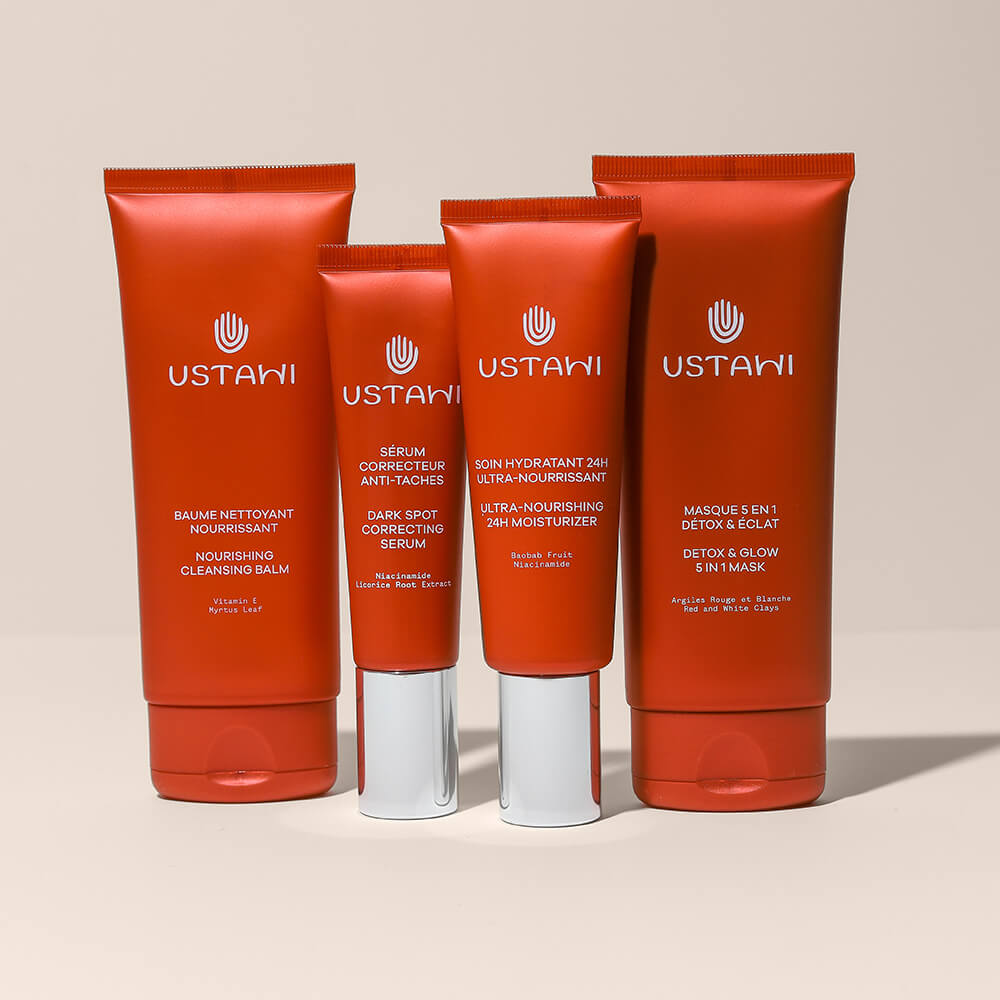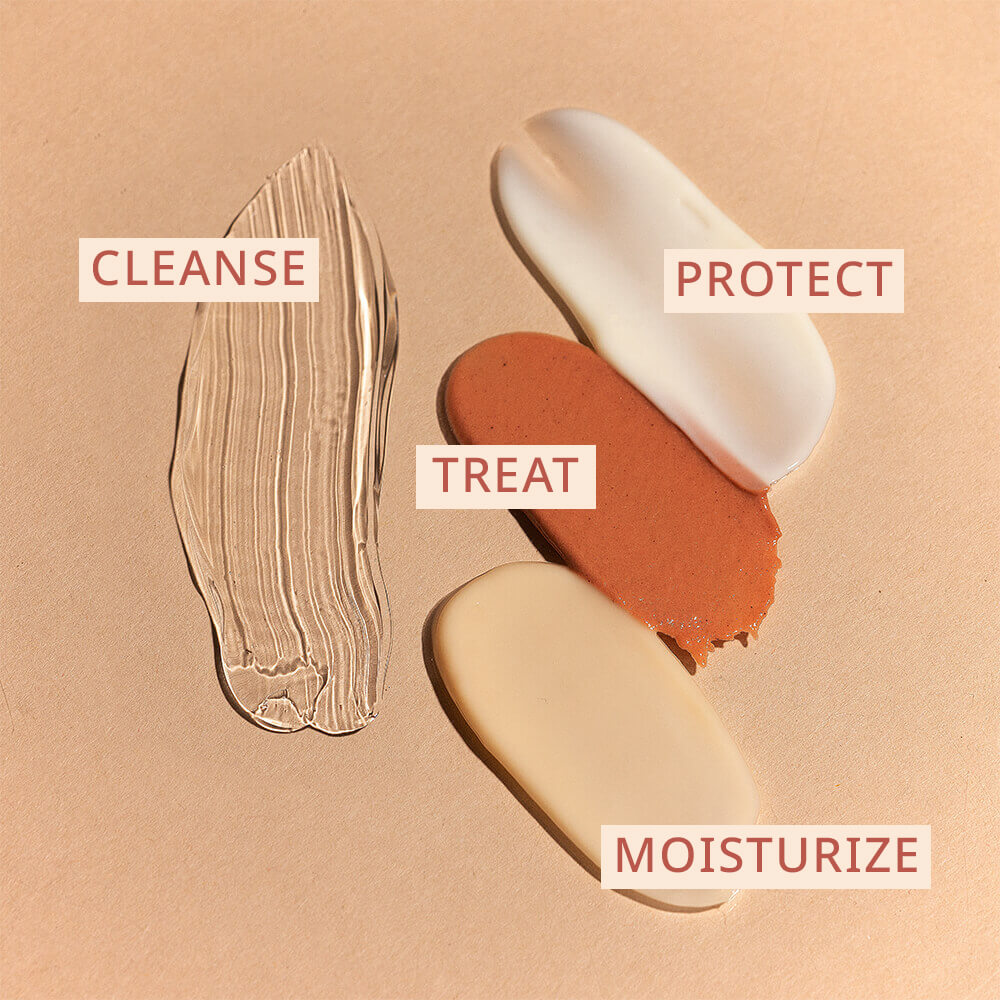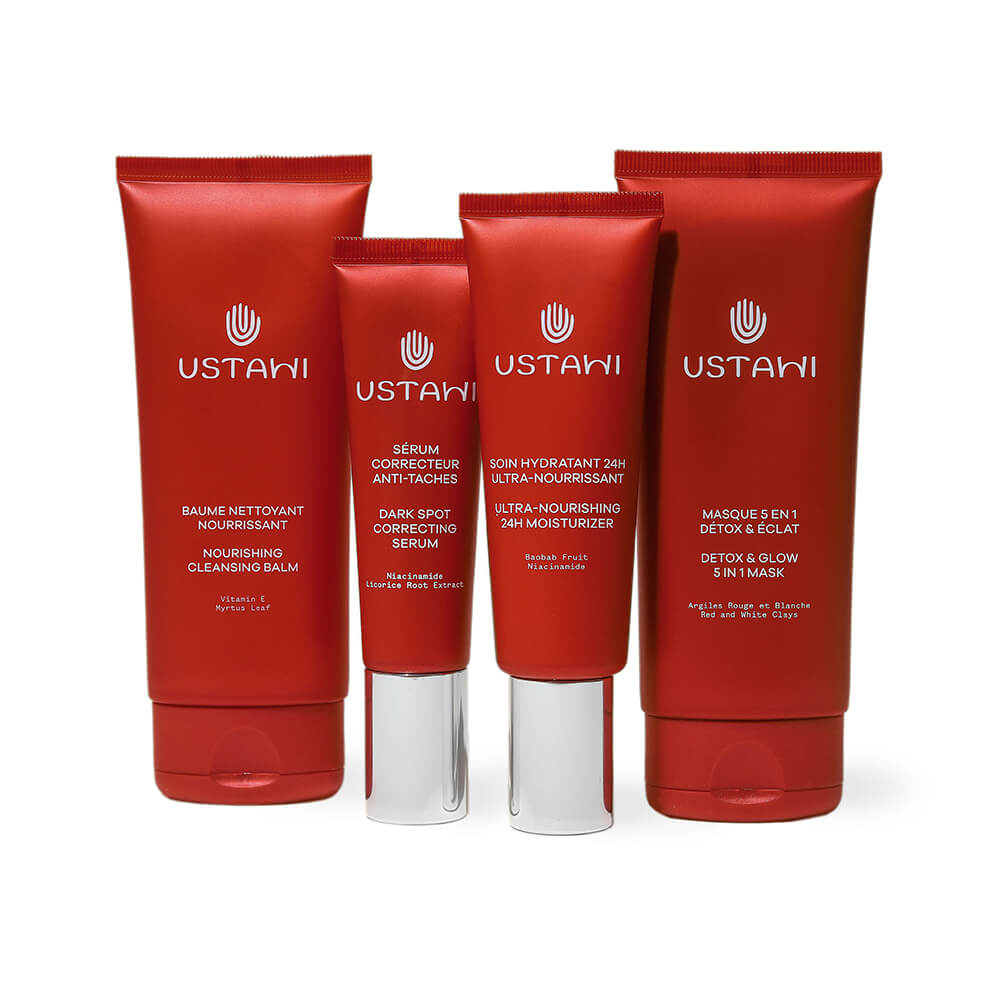 These products are Made in France. Clean. Fragrance-free. Vegan. Yuka rating 100/100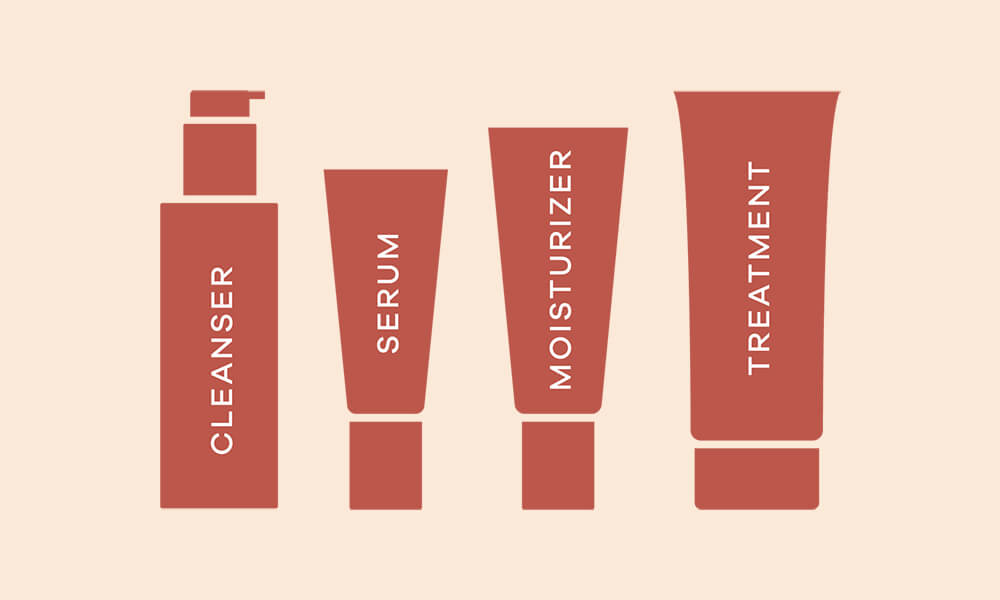 Say Hello to even and luminous skin tone
DIRECTIONS
HOW TO USE ?

Twice a Day:

1. CLEAN: Myrtle Leaf Natural Cleansing Balm. Apply gel directly onto dry skin and gently massage in a circular motion. Rinse thoroughly with arm water, pat dry.

2. PROTECT: Niacinamide Dark Spot Corrector. Apply to cleansed, dry skin, spreading all over face and neck.

3. MOISTURIZE: Baobab Fruit Ultra-Nourishing Moisturizer. After serum is fully absorbed, gently massage onto skin.

Up to Three times a Week:

TREAT: Red Clay Clarifying Mask. Apply generously onto dry clean skin and leave on for 15 minutes. Rinse thoroughly with warm water.
HOW DOES IT WORK ?

We know that dark spots can damage your self-confidence, but you do not need to use harsh chemicals to get rid of them...this will actually make it worse!

Our specially-priced Ultimate Hyperpigmentation Set includes science-based formulations with powerful ingredients (up to 98% are natural) at the optimal concentration that will work together to target various Melanin overproduction mechanisms.

Each step of this routine works with the next to promote and protect your skin so it will glow – and features our superstar Dark Sport corrector, packed with antioxidants that slow down and stops melanin overproduction by targeting the triggers of hyperpigmentation at different levels of the skin, blocking its transport to the skin's upper layers.

This serum also features anti-pollution properties to prevent inflammatory hyperpigmentation. Finally, ingredients like niacinamide, licorice root extract and Vitamin C will help reduce the appearance of dark spots, brightening your complexion.

The result: your skin is nourished, protected from pollution and other irritants. Radiant and luminous…And more importantly, YOU feel at your best!